The Tip of the Iceberg...
On the iceberg surface, warm air melts snow and ice into pools that can trickle through the iceberg and widen cracks. The same might happen to you when you're snuggled up with bae.  
Pre-covid (like JUST before), Larayne dropped a treat. The sounds in this gritty, bold, yet ethereal song has Larayne's city, lil country heart all over it. You know that space where you are in your boo's arms and let yourself be vulnerable, then realize just how much you appreciate them! They work hard, have crazy love for you and can put up with your best or worse! Nothing even matters, no worries.  
Now while you (or bae) may or may not have knees like the best from Houston, it's cool, you give em all you can cause they deserve it... 
Catch "Iceberg" here: http://bit.ly/presaveiceberg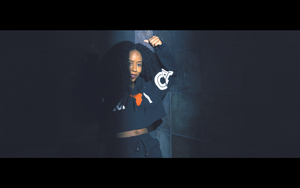 Live Footage & Interviews